VALENTINES ILLUMINATIONS AT NORMANTON - the Church was lit up last night again for the 14th February, it'll also be illuminated this weekend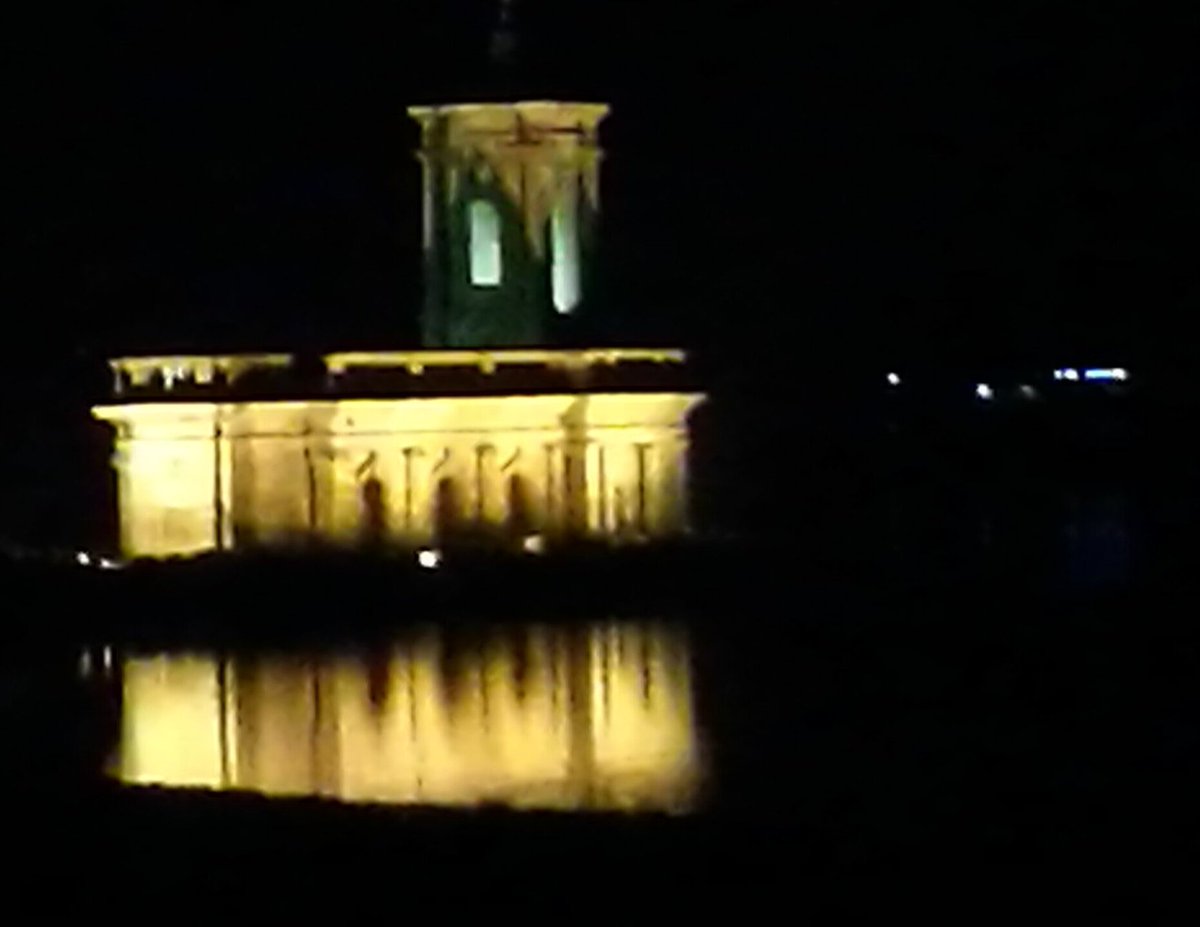 ROYAL VISIT - The Duchess of Cambridge's visit to the Air Cadets at RAF Wittering has made the national papers. A great day for all involved, with half term being next week for Wittering and Barnack primaries, shame they couldn't have involved the children at the schools. Always tough, they can't invite everyone, and a Royal visit is always under pressure for time too as well as tightly controlled for security.
STEAM TRAIN COVERING A PASSENGER SERVICE - up in Cumbria the 60163 Tornado, the first new steam loco is covering a passenger route for the first time in 50 years. It travelled up past Peterborough to get into position, the loco has also been through our area previously.
COTTESMORE AFC VANDALISM - earlier this week Westray Park suffered more destruction, extra visits are being planned by members of the club, Rutland Police are also stepping up their efforts. This is the second time this year the club has suffered vandalism.
BREAKFAST - we were talking yesterday about avoiding a sugar rush at breakfast, by eating eggs, porridge or avocado on toast, you can even start your day with a yoghurt, but check for added sugar. In today's papers you're being urged not to pour away any liquid on the top of a yoghurt, instead to stir in, this is often whey and provides extra protein.
DOWN YOUR STREET - High Street Ketton today, look out for me collecting coffee breaks, Something For The Weekend survey thoughts and giving out our free RR pens
RUTLAND RADIO PEN EXCHANGE SCHEME - maybe we should start one? Our old purple pens seemed to go on forever - Digger from Ashwell said the pen he's had for four years has finally run out of ink. If you bring a Rutland Radio pen into our reception on Melton Road in Oakham, we'll happily exchange it. Come to that you're welcome to a free pen if you drop by, while stocks last of course
SPECIAL DELIVERY - congratulations to Grace from Oakham Veterinary Hospital who's boyfriend Alex nominated her for our Special Delivery We had so many nominations, all deserving in their own way, we would have loved to give everyone a prize! Grace wins a meal for two at The Plough Greetham with wine, flowers, chocolates and fizz!
BRITS WINNER - congratulations to Izzy from Ketton who won the draw for a pair of tickets to the event a week tonight, complete with train travel and overnight hotel for two people. Look forward to speaking to her the morning after at Breakfast time
CHART STAR IN WHISSENDINE LATER - Gordon Haskell, who was very close to getting the Christmas Number 1 in 2001 with How Wonderful You Are is playing live at Whissendine Village Hall tonight. He was just a few hundred copies short of Robbie WIlliams & Nicole Kidman's version of Something Stupid. Gordon promises an intimate evening, mainly of his own music but with one of two covers, with guitar and a saxophonist. Tickets £10 and there may be the odd one on the door.
MYSTERY VOICE - worth £30 today, do you think you know who it is? Play with Lydia tonight after 5pm and me tomorrow after 8am if it's not won later today.
Rob