WEEKEND – lots of glorious sunny weather and some stormy skies which held off most of our area. The Burghley 6's on Friday night were won by Oundle, the day game on Friday against the MCC was interrupted by a breathtaking flypast of the Red Arrows over Burghley Park (pic Michael O'Connor on Twitter)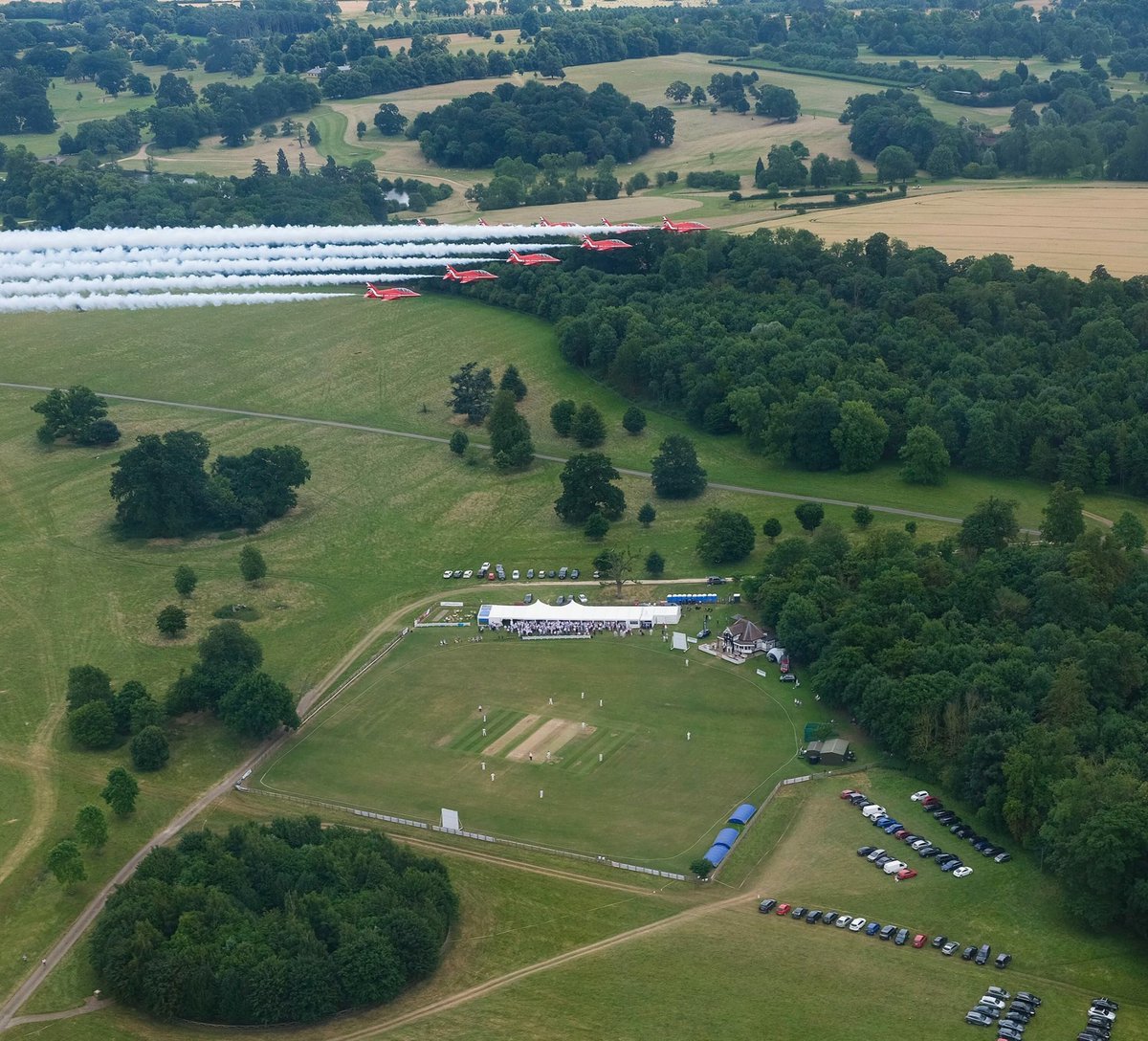 FLY PASTS – Spitfires, the Red Arrows and the Lancaster were all in the skies around our area at fetes and festivals over the weekend
BATTLE PROMS – around 7,500 people enjoyed the annual spectacular at Burghley House. The event is now in its 20th year, and the Red Devils parachuted in from a clear blue sky, ahead of the Grace Spitfire later in the evening. Although Pam Rhodes hosts the night, I often get the chance to go on stage and talk to our listeners, and this year was no exception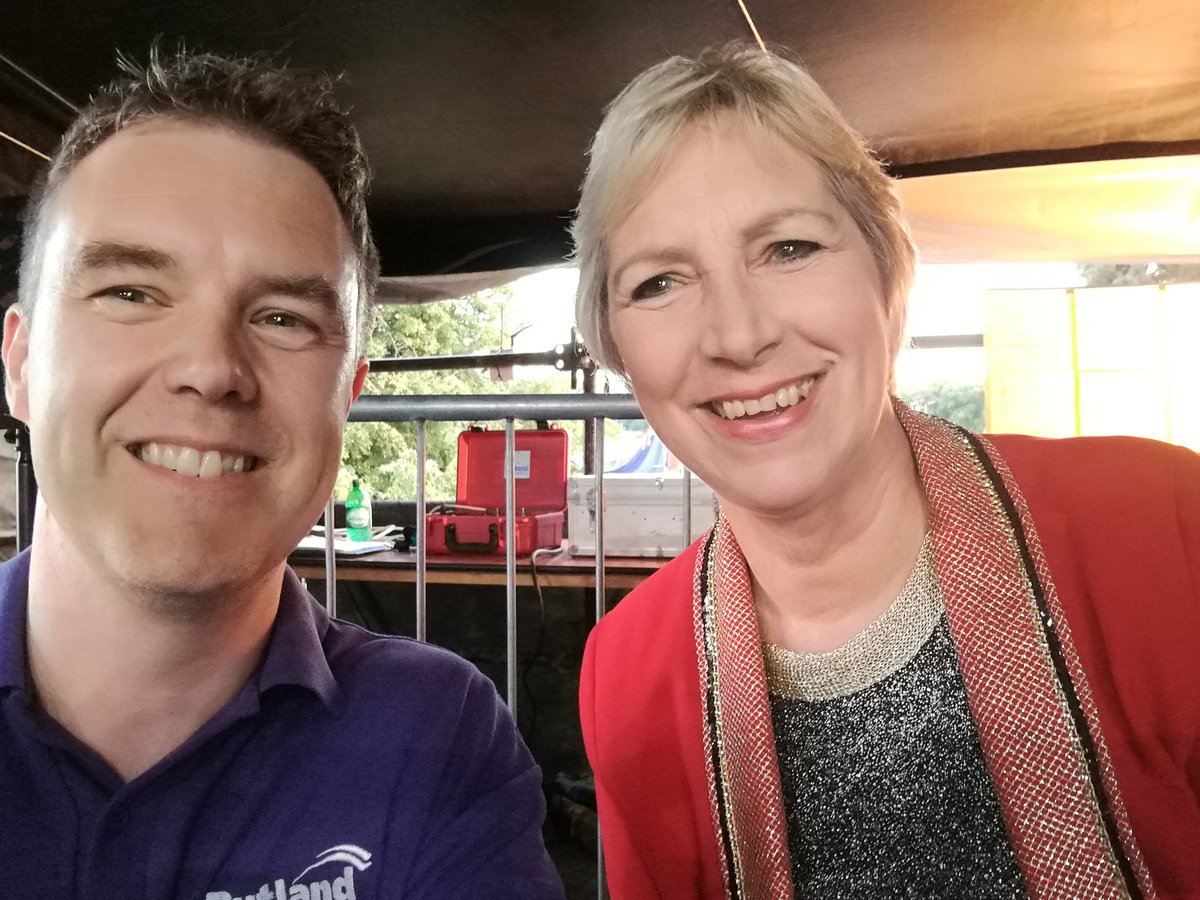 A stunning shot of the Red Devils from Lee Hellwing
And Battle Proms fireworks courtesy of Elms Landscapes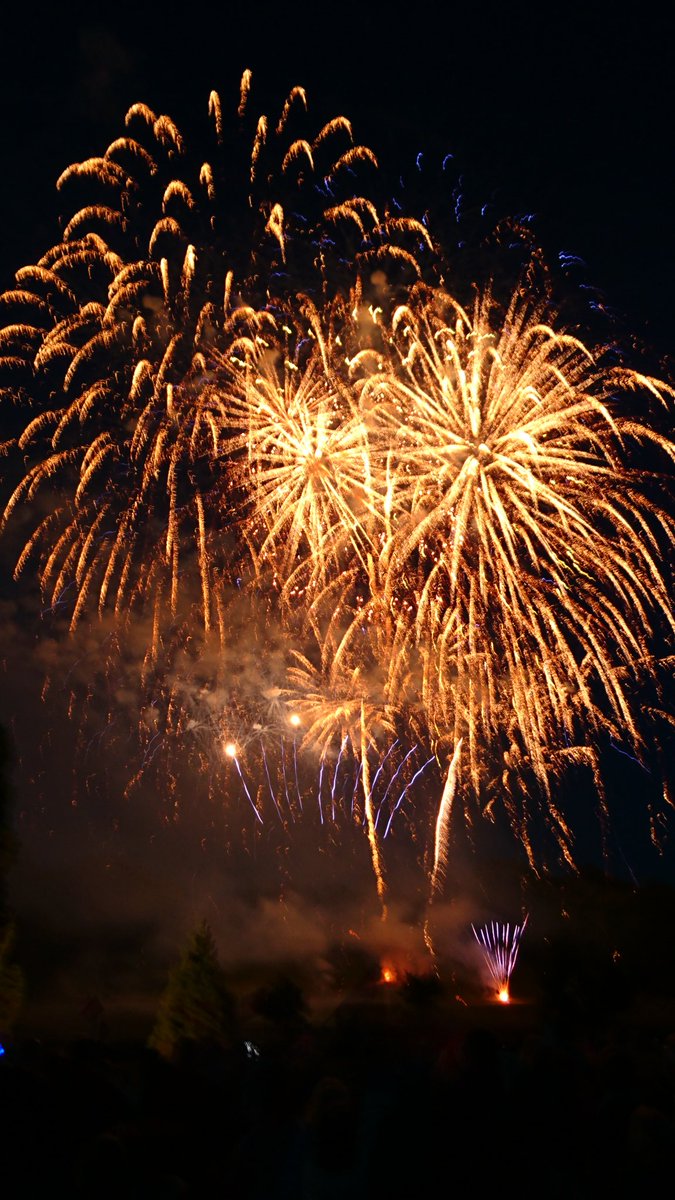 FIREWORKS – Battle Proms rounded off with a spectacular set as always, but there was another set of fireworks in Stamford later – what was it? Were there fireworks at the Stamford Welland Prom maybe, or was it another celebration somewhere nearby?
WHISSENDINE 6ix ROAD RACE – over 300 took part, including Tipping Point TV presenter Ben Shephard – did you see him? (picture courtesy of the Grainstore, here with Peter Atkinson from the Brewery)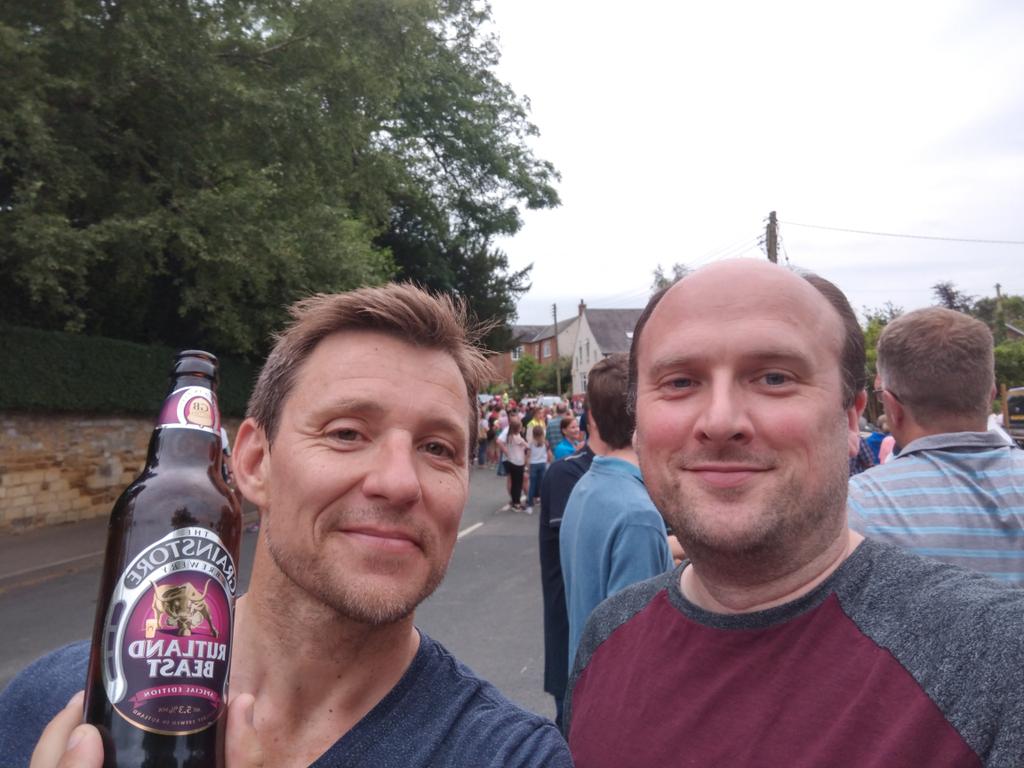 RUTLAND FIRST RESPONDERS – run in partnership with the Poachers at Kendrew Barracks, who also go out to calls in the community. Founder Warrant Officer Lee Pearce is staying at the Barracks after the Poachers head out to Cyprus. He said in the past 2 years of the First Responders, they have been out to 3,000 calls.
MYSTERY VOICE – was won on Friday evening – congratulations to Naomi from Langham who gets £200 for correctly guessing it was Craig David. Our new voice starts tomorrow (Tuesday) after 8am, worth £20
COFFEE SHOPS – our average spend is over £2,000 a year and visits last on average just over 90 minutes. I'm only a very occasional visitor, are you a regular, and does 90 minutes seem quite a time to you? Surely not just one drink in that time?
SOMETHING FOR THE WEEKEND – we asked last week which was your big summer event: about a third went for Glastonbury, the majority consider Wimbledon to be an essential part of their calendar. The past weekend has been about Superheroes, with the new Spiderman film just out, who's your favourite superhero? It was Spiderman and Wonder Woman when I went out to Uppingham and Lyddington last week, Batman came out on top with our online survey.
TONIGHT - Stamford Flower Club meet at Barn Hill, visitors welcome for £6, there'a read through for Stamford Pantomime Players in the Masonic Centre at the back of Scotgate Car Park from 7pm, and at 8.50pm the Rutland Morris Men perform in Uppingham market place, there's also a recorder ensemble joining them
TOMORROW – hear Casterton College Maths Dept receiving a national teaching award, later this week we look forward to Extonbury
Rob